The Herb Doctor
Our purpose is to provide for you valuable health information, and completely natural quality products that really work. We provide one-on-one personal care and health coaching in our clinics based on 24 years of experience in full-time clinical practise.
Address: 419 King Street West, Oshawa, ON L1J 2K5 (Oshawa Centre Mall)
Phone: (905) 240-0052
Contact via Email
Website: www.herbdoctor.ca
---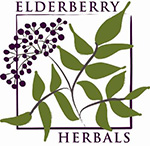 Elderberry Herbals
Matching herbal combinations with individuals specifically for the circumstances is an art. There are hundreds of medicinal herbs to choose from, each with their special qualities. A Professional Herbalist will create a treatment plan to safely treat the whole you. Blending 5000 years of tradition with modern science to optmizie your health, is what a Professional Herbalist can do for you.
Address: 157 Morrow St, Peterborough, ON K9J 1X4
Phone: (705) 740-2054
Contact via Email
Website: www.elderberryherbals.com
---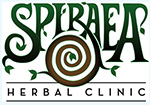 Spiraea Herbal Clinic
Our goal at Spiraea is to provide the highest quality herbal care, allowing you to live a healthy and vital life... naturally. We recognize that all health problems have a root cause.  While alleviating symptoms is desirable, we strive to also treat the underlying cause of your health conditions. The goal is to heal ~ not to suppress.
Address: 520 Rossland Road East Oshawa, ON
Phone: (416) 389-2651
Contact via Email
Website: www.spiraeaherbs.ca
blog: spiraeaherbs.wordpress.com
twitter: @spiraea_herbs
---